Business VoIP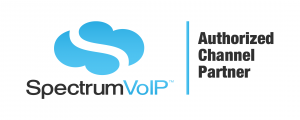 Business VoIP converges data, phone communication, email, fax and video conferencing. VoIP phone systems are IP phone systems that leverage the "all digital communications network". Read our article on Unified Communications. VoIP business phone systems allow employees to make and receive calls remotely, over an Internet connection, giving them virtual office connectivity. On the data network, VoIP phone systems provide enhanced Computer Telephone Integration. Today even small business VoIP phone systems are affordable.
Business VoIP systems will decrease your communication costs. The average business using a VoIP phone system cut voice communication costs by a whopping 30%. Business VoIP is the most important business system offering over the last few decades.
We represent all major Business VoIP phone system brands and network with all top Business VoIP phone system dealers. Whether you're buying a new VoIP phone system, need VoIP phone system repair or need to add a voice communication line, we're here to help you get your best VoIP phone system price!
VoIP Phone Systems
In the new millennium people text, email, there's cloud computing, private portals, video conferencing, social media and businesses use VoIP phone systems as their office telephone system choice. Business VoIP is here to stay.